Awards and Recognition
---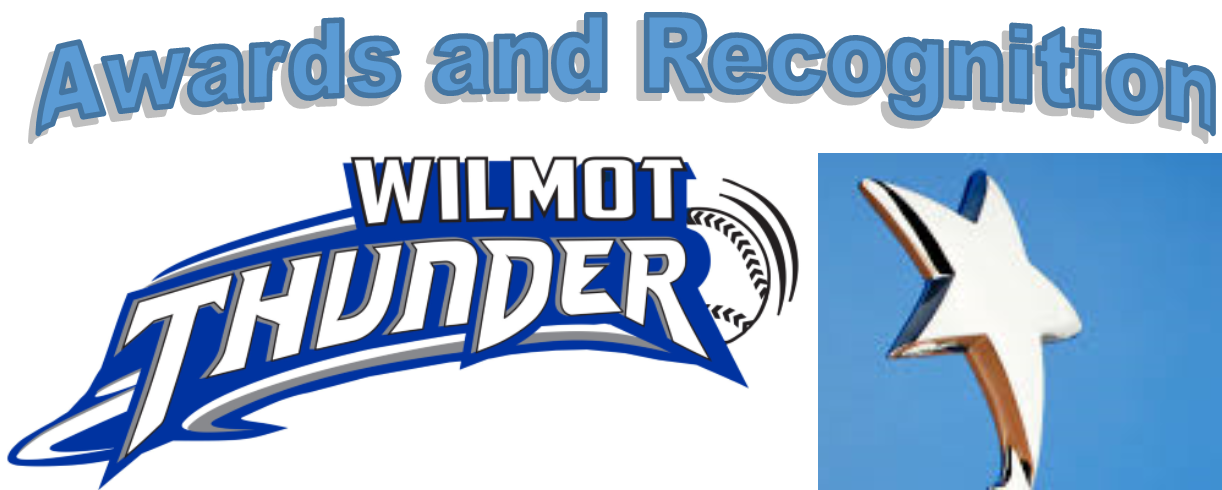 The Wilmot Thunder was established and incorporated as Wilmot Softball Association (WSA) in the fall of 2017 in anticipation of start up of 2018. The Association is an amalgamation of New Hamburg Softball Association, Baden Minor Softball Association and include all communities with in Wilmot Township including Petersburg, St. Agatha, Hayesville, New Dundee, and Phillipsburg.
On this page you will find links to all the accomplishments of prior associations that formed WSA we have records of and all the latest accomplishments achieved by this new Association while we continue to recognize the past accomplishments of those that helped keep softball alive throughout the years and made our teams, associations and communities proud.
Wilmot Softball Association
Perpetual Awards - Wilmot Softball Association.
New Hamburg Softball Association
Individual Awards and Accomplishments
Perpetual Award Winners (Fan, Coach, Volunteer of the year and Association top player recognition awards)
Baden Minor Softball Association
List of ORSA Accomplishments
Individual Awards and Accomplishments
Perpetual Award Winners
Tom Mussleman Memorial Award - Coach of the Year
Norm Ryckman Memorial Award- Fan of the Year
Penny Roth Memorial Award - Sportsmanship and Ability
Rose Palla Memorial Award - Volunteer of the Year
Murray Wagler Memorial Award - Most Improved Player
NewDundee Softball Association
List of ORSA Accomplishments
Individual Awards and Accomplishments
Perpetual Award Winners (Fan, Coach, Volunteer of the year and Association top player recognition awards)