WSA Seeks 2024 Chair of Uniforms
---
---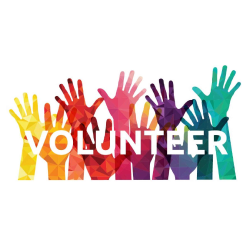 ---
👕Calling All Softball Enthusiasts! Join Us as the Uniforms and Apparel Chair! 👚
Guess what? Our fantastic Uniforms and Apparel Chair is passing the baton, and we're on the hunt for a new volunteer to take over this super cool role. The outgoing chair has agreed to provide full guidance and assistance to help make the transition painless. Do you have an eye for design, a talent for keeping things organized, and a love for making teams look sharp? We want YOU!
What You'll Do:
Get creative with picking out uniforms that match our Association's vibe.
Make sure everyone gets their jerseys and gear on time and with a smile.
Team up with suppliers to get the coolest and comfiest gear around.
Chat budget stuff with our Treasurer to keep things on track.
Spread good vibes and a sense of unity with awesome team outfits!
Why You'll Love It:
Hang out with fellow sports fanatics just like you.
Sharpen your leadership and organizing skills - they're always a home run.
Make a real difference in how our young athletes experience the game.
Get some insider tips from the outgoing Chair for a smooth transition.
The outgoing Chair will be around to help you settle in like a pro!
Ready to Jump In?
If you're amped up to be our new Uniforms and Apparel Chair, don't hold back! Drop us a line at tbartram@wilmotthunder.com or give us a shout at 519.820.3868. Or sign up via our AGM form:
https://www.wilmotthunder.com/form/4422
If you've got any experience with clothing stuff or running the show, tell us all about it.
Let's make this softball season the most stylish one yet!
#WilmotSoftball #VolunteerHeroes